Hardware-independent and future-proof
Unchain your archive data
Flexible data management without hardware limitations
Legacy archiving silos are still challenging IT administrators and IT managers. Our Software-Defined Archiving approach helps you to overcome limitations and disadvantages of legacy archiving silos. You can turn the situation into an opportunity to unchain your business data and change to a future-proof archiving solution!
Unchain your data
Unchain unstructured data with iCAS
iTernity Compliant Archive Software (iCAS) helps you to unchain your data. The enterprise archive and data management software enables organizations to store critical data in a secure and cost-efficient manner.
iCAS provides Software-defined Archiving using industry standards and open interfaces for maximum flexibility. The software solution ensures long-term security, availability and integrity of archive data. This is fundamental for business continuity, risk mitigation and compliance with regulatory requirements. iCAS meets highest security standards and complies with numerous legal requirements (e.g. SEC Rule 17a-4, GDPR, SOX, HIPAA, BASEL III, etc.).
The iCAS middleware layer supports any storage infrastructure including cloud platforms. iCAS is designed to be the central archiving backend for various data types and holds certifications for 120+ leading applications that manage business relevant content (email, documents, voice, images, videos etc.).
Download Flyer "Replace hardware silos"
What customers say
"Our costs for the overall archive solution have fallen by around 20% because of the switch to iCAS. If we compare the net costs for the archive storage, which are the license and support costs without the virtualization costs, we are even talking about a 47% cost reduction compared to the previous NetApp archive."
Markus Bantleon
Deputy Head of IT Service Management at DAV Media
Data migrations
Straightforward and fast migrations
To enable the transition to a modern archive, iTernity assists in the migration of existing data. This is done with established tools and processes. It includes sanity checks of the existing data and an audit-trail with comprehensive end-to-end logging.
The use of specialist tools enables data migrations at a fraction of the cost and time compared to application migrations. Ask us for details!
Migration benefits with iTernity
Minimise disruption to daily business
Highly automated migration tasks
Reduce migration times and costs
Complete end-to-end solution
Comprehensive audit-trail
Strong partners
Certified solution with strong partners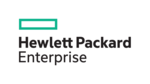 Technology partnership with HPE
As a member of the HPE Partner Ready for Technology program, iTernity supports a complementary partnership with HPE to deliver comprehensive and cost-effective data storage solutions that comply with highest security standards.
HPE Complete is a resource enabling the purchase of best in class products with the added reliability of Hewlett Packard Enterprise's assurance for a complete validated solution. iTernity is part of the HPE Complete Program which enables customers to purchase our storage solutions directly via HPE´s global price list. Combined with HPE Storage and Servers, our solutions provide an open, flexible, and expandable long-term archiving solution for securing and protecting your business data.
More details
Whitepaper
Do you want to discover all the benefits of iTernity iCAS?
Learn more about Software-defined Archiving and discover all features of iCAS in the whitepaper:
Challenges in compliant data management
Limitations of legacy archiving storage solutions
Software-defined Archiving as a future-proof alternative
Benefits of iTernity iCAS
Request a free demo
Would you like to learn more about our software-defined solutions? Take a free online demo and tell us about your challenges in long-term data storage.