More security, less effort, no worries
We take your data securely into the future
Schedule demo
Schedule a free online demo
Do you want to learn more about our solutions? Discover how iTernity can help you solve your data storage and archiving challenges in a customized demo.
We store and protect business-critical data
iTernity's focus is on your challenges, whether data growth, cost pressure, data protection, ransomware attacks, lack of time, or IT complexity. The result: more security, less effort, no worries. We take your data securely into the future!
iTernity in 2 minutes
Data growth, strict regulatory requirements, complex IT infrastructures - data storage and archiving is mutating into a time and cost guzzler. Discover how iTernity can help you solve your challenges in our 2-minute video.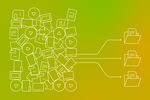 Future-proof storage and archiving of business-critical data
iTernity solution overview
Watch video
By opening the video, data is transferred to YouTube. More information in our
privacy policy
.
iTernity solution overview
Our products & services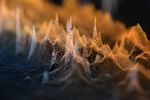 iCAS FS Scale-Out Platform
iCAS FS relieves your primary storage, convinces as a secure backup storage and serves as an audit-proof archive and scale-out object storage. If large amounts of data are to be stored cost-effectively, securely in the long term and with high availability, iCAS FS is the perfect choice.
Discover iCAS FS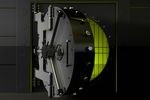 iCAS Middleware
iCAS is a flexible software solution for retention management & WORM data archiving. While you take care of your core business, iCAS reliably protects the integrity and availability of your archive data in the background.
Discover iCAS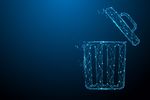 Special Delete Manager
With the Special Delete Manager for iCAS, you have the possibility to delete archive data before the retention period expires in a GDPR-compliant way and to easily fulfill the "right to erasure".
Discover the Special Delete Manager
Over 1,200 customers worldwide rely on iTernity
Our partners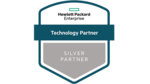 We are proud of our partner ecosystem!
Get to know our long-standing technology partners
Discover our numerous software partners & ISVs
Purchase iTernity solutions through your preferred channel partner or directly via HPE Complete & HPE GreenLake
Discover our partners
Upcoming - our next top event
Wednesday,
28.09.2022
Is your data safe from natural disasters, ransomware threats and insider attacks? Join this webcast to learn how two HPE customers ensure data availability, security, and integrity with one centralized storage platform.
Alberto Tapia Alonso (HPE) and Kristin Gerling (iTernity) will highlight data compliance and disaster recovery best practices and provide insights into a future-proof approach to long-term data protection. Please bring your questions and challenges for the Q&A session at the end of this presentation. We are looking forward to a lively discussion!
More information