Growth and development
Milestones of the iTernity Journey
History of our development
2004 - 2006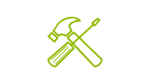 During its first two years iTernity runs in stealth mode and the basics for our Software-Defined Archiving and data management platform are built
2006 -2008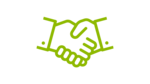 Further cooperation with different integration partners lead to the first implementations. Customer successes open up doors and bring to light the iTernity approach of Software-Defined Archiving
First certification from the advisory KPMG for iCAS meeting compliance needs of European tax regulations
Setup of different distribution partners (TechData, Avnet etc.) strong channel enablement
2008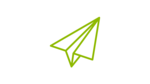 Technology Partnership with Hewlett-Packard - Validation of various HP enterprise storage systems with iTernity Compliant Archive Software and start of joint Go-to-market activities in EMEA
First University Hospital chooses iCAS for his PACS archive
iCAS certification for NetApp storage
2009 - 2011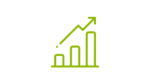 Expansion within the DACH and EMEA Markets
Opening of the iTernity office in the USA and first US projects
Further large enterprise customer wins in different regions
Brand registration internationally
Patenting procedures complete for the iTernity CSC technology
2012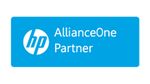 Joint customer wins with HP in different regions
iTernity joins the HP AllianceONE Partner program
iTernity is announced global HP Technology Partner of the Year
2012 - 2014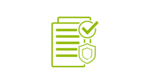 Update of the KPMG certification for iCAS
Confirmation of Cohasset Associates on the capabilities of iCAS to meet the requirements of SEC Rule 17a-4(f) and CFTC Rule 1.31(b)-(c).
2014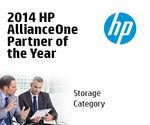 iTernity is selected for the 2014 HP AllianceONE Partner of the Year Award in the category Storage
On the strength of its innovative and flexible approach to data archiving, iTernity wins in this category and is announced as an award winner at HP Discover in Las Vegas
2015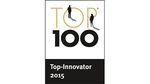 TOP 100 Innovation excellence: iTernity is honored at the German SME Summit as one of the most innovative companies in the German SME sector
2016 - 2017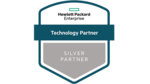 iTernity takes part in the HPE Complete Program
iCAS is globally available on the HPE pricelist
Renewal of the HPE Technology Partnership
Gold-Award: Storage Insider Award 2016 - Category Storage
TOP 100: iTernity as one of the most innovative companies in the German SME sector
2018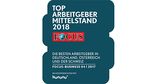 Opening of new iTernity office in Brussels
Large customer wins in Australia
Reinforced cooperation with Microsoft Azure
Focus Business honors iTernity as Top Employer 2018 in the German SME sector
2019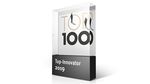 New iTernity offices in Hamburg and United Kingdom
iTernity is for the third time among the TOP 100 medium-sized companies in Germany
Product launch of the scale-out archive platform iCAS FS
New partnership with ITH icoserve, a subsidiary of Siemens Healthineers
2020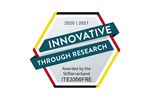 iTernity products are also available "as-a-service" via HPE Greenlake
"Innovative through research" award
2021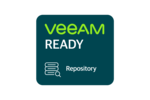 Product development and launch of the Special Delete Manager
Numerous new partnerships and qualifications, including "Veeam Ready - Repository", "Veeam Ready - Object", and "Nutanix Ready"
Request a free demo
Would you like to learn more about our software-defined solutions? Take a free online demo and tell us about your challenges in long-term data storage.