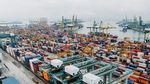 Manage data growth, meet compliance
Manufacturing & Retail
Schedule a demo
Schedule a free online demo
Do you want to learn more about our solutions? Discover how iTernity can help you solve your data storage and archiving challenges in a customized demo.
Solve your long-term data storage challenges
Companies from manufacturing and retail need future-proof storage and archiving solutions for the long-term protection of their business-critical data. The focus is on data growth, data protection, availability and protection against ransomware, whereby a suitable solution must harmonize with a wide range of business applications and storage systems. Our solutions offer companies from industry and commerce effective protection for their valuable data - future-proof and cost-efficient.
Software-defined and future-proof
Our open and software-defined approach provides enormous flexibility to enterprises in manufacturing and retail. The patented software solutions are capable of storing various types and sizes of data from a wide range of business applications and data sources.
No matter where your data is stored, our solutions protect and monitor it from unauthorized access, modification, silent data corruption, and unintentional deletion throughout its long retention periods.
What customers say
We don't regret switching to HPE Storage and iCAS. Access times to data have been reduced enormous. Furthermore, administration is now far easier. Previously, our technicians had to work with two separate management tools – now they can use one single tool. Service is also easier and clearer.
Timo Kaufmann
Ille Papier-Service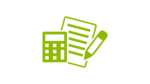 Archiving of SAP documents
When it comes to data archiving and WORM storage (Write Once Read Many), organizations face a variety of challenges: Security, availability, privacy, compliance with regulatory requirements, and so forth. Furthermore, there is a great need for flexibility, scalability, and minimized cost. How can SAP customers ensure that the storage of their archive-relevant data is secure, cost-efficient, and complies with applicable regulations?
Learn more about SAP archiving