We store and protect business critical data
iTernity develops software solutions for the protection and long-term integrity of business data. Our Software-Defined Archiving approach is the foundation to future-proof data storage, providing hardware independence, unmatched flexibility, and legally compliant archiving at a low total cost of ownership. Discover all about Software Defined Archiving with us!
There are no limits to your archive
Data growth, strict legal requirements, complex IT infrastructures - Data archiving mutates into a time and cost guzzler. Discover in our 2-minute video how iTernity's software-defined approach can help you solve the modern IT challenges. iTernity makes archiving simple, independent, plannable and cost-efficient.
Discover the world of Software-Defined Archiving and iTernity
Upcoming - our next top event
Monday,

15.03.2021

-

Thursday,

18.03.2021

iTernity will be a sponsoring partner at HPE TSS 2021.
Read more …
Get in touch with our experts
Would you like to learn more about our solutions and Software-Defined Archiving? Tell us about your challenges, request more information or arrange a free demo with our experts!
Our References
More than 1,200 customers, spread all over the globe and representing all kinds of industries, entrust their data to iTernity solutions. It's iTernity's strength to solve diverse needs with targeted, powerful and flexible solutions. They are often implemented as an important part in the data management processes by providing our customers with a central, secure, and cost efficient data platform for various use cases.
iTernity and HPE - partnering for our customers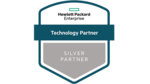 iTernity and Hewlett Packard Enterprise are collaborating for many years to bring increased value to our customers.
We know that acquiring technology is only the first step in achieving a business goal. The technology pieces need to work together. They need to provide rich functionality, quickly and effectively, so you can concentrate on your business needs. To help satisfy these needs, iTernity is a member of the HPE Partner Ready for Technology Partner program. iTernity is also part of the HPE Complete program that enables to purchase iTernity solutions directly with HPE from its global price list.
Find out more about our partnership with HPE
Our software & technology partners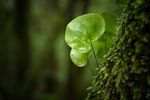 At iTernity the term "partner" isn't just referred to the sales channel but it rather identifies a close cooperation with archive, DMS, ECM and storage system manufactures as well as software houses and system integrators.
Within a data archive strategy, our archiving solutions are the connecting point of many applications and one of the components needed to create a successful archive solution. In the same manner a close cooperation with our partners network allows all parties to benefit from our successful implementations. Find out more about our technology-, software-, and reselling partners!
iTernity is one of the TOP 100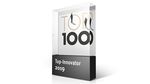 Yes, we did it again!
iTernity is one of the TOP 100 innovation leaders in Germany. The TOP 100 competition recognizes small and medium-sized companies in Germany for their exemplary approach to managing innovation and their track record in bringing innovations to market. iTernity was honored for the third time for its approach and its innovative corporate culture.
Read more