Structured and audit-proof archiving
GDPR-compliant data storage
Comply with GDPR on the basis of a central archive storage platform
For many companies the General Data Protection Regulation (GDPR) is associated with enormous risks and uncertain costs - since May 25, 2018 the new regulations for wide-ranging privacy must be implemented. The EU takes the gloves off: up to 4% of the global annual turnover or € 20 million penalty may be due in case of serious offenses! Keywords such as the right to be forgotten, integrity protection, encryption and privacy-by-design are part of the agenda and must urgently be implemented. We provide with software-defined storage and archiving solutions the foundation for GDPR-compliant data management.
GDPR Compliance
GDPR Compliance with iTernity
Software-Defined Archiving (SDA) provides openness, scalability and cost effectiveness. SDA provides the functional software layer between 120+ business applications and the storage hardware. See how our solutions help you to design your data storage GDPR-compliant:
KPMG certified solution
KPMG checked and certified iTernity technology for GDPR-compliance.
Data integrity
Our solutions ensure data integrity by storing all information (data, meta data, hash values) in self-sustaining secure archive containers.
Encryption at Rest
Our solutions support AES-256 encryption to prevent unauthorized access.
Separation of clients, user data and meta data
Multi client capability enables a secure separation of archived data in different repositories. The user data and meta data are strictly separated.
Access control
All access attempts to archive objects are documented in audit logs. Only authorized users get access to personal data.
Retention management
Timestamps, lock concept and WORM functionality guarantee a secure data retention to meet various legal requirements.
Data consistency
The Self-Healing functionality allows to store data on several paths (replication). Damaged objects can automatically be identified and replaced to ensure data consistency and integrity on all paths.
Learn more
"Many requirements of the GDPR are easier to implement based on a central archive storage platform. First, the GDPR requires a review and optimization of existing business processes. Technology is only the second step, but it can be crucial for the implementation and continuous compliance."
Werner Bachmann
Lawyer with focus on IT Compliance and Privacy
Webcast
Webcast: GDPR in practice - future-proof data management
Watch the webcast with Werner Bachmann (IT compliance and privacy lawyer) and Ralf Steinemann (CEO of iTernity) to learn more about GDPR-compliant data archiving:
Basic principles of the GDPR
Impact and fields of action
Comply with GDPR on the basis of Software-defined archiving
Practical implementation with iCAS
Whitepaper GDPR and iCAS
How iCAS meets the requirements of the GDPR
For companies, it is essential to know exactly how their tools and solutions actually meet the requirements of the GDPR. In our whitepaper, we show how iTernity Compliant Archive Software (iCAS) meets GDPR-requirements, providing a solid foundation for legally compliant data management.
Certified solutions
Certified solution with strong partners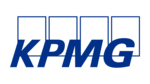 GDPR compliance audited by KPMG
iTernity solutions have been audited by KPMG. The external auditors confirmed that the data storage solutions comply with the regulations of the General Data Protection Regulation (GDPR) and its Privacy-by-Default and Privacy-by-Design requirements.
Read KPMG report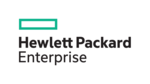 Technology partnership with HPE
As a member of the HPE Partner Ready for Technology program, iTernity supports a complementary partnership with HPE to deliver comprehensive and cost-effective data storage solutions that comply with highest security standards.
HPE Complete is a resource enabling the purchase of best in class products with the added reliability of Hewlett Packard Enterprise's assurance for a complete validated solution. iTernity is part of the HPE Complete Program which enables customers to purchase our solutions directly via HPE´s global price list. You can find more information in the HPE and iTernity brochure. Combined with HPE Storage and Servers, we provide an open, flexible, and expandable long-term archiving solution for securing and protecting your business data.
More details
Request a free demo
Would you like to learn more about our software-defined solutions? Take a free online demo and tell us about your challenges in long-term data storage.
Ressources