Archiving in the financial sector
The archive grows with your requirements
Data archiving systems in the financial services industry need to comply with diverse strict regulations to offer long-term integrity, availability and data protection. Failing to handle these requirements can result in financial penalties, lawsuits and reputational damage. iTernity solutions enable financial institutions to meet their challenging requirements.
Our solutions enable companies in the financial services industry to assure that throughout their long retention periods the content and the quality of their archived data or records remain exactly the same as its original state and can be quickly accessed at any time it is needed. Financial transactions, credit cardholder data, public offerings and many more can be retained and protected for as long as needed.
The compliance capabilities of our products have been assessed for specifically meeting the SEC 17a-4 and CFTC 1.31 (b)-(c) requirements and certified by Cohasset associates. An additional software assessment regarding different tax relevant regulations has been done by KPMG.
If you are an IT administrator, compliance manager or records manager and have to ensure compliance with SEC, CFTC, Basel III, MIFID, PCI DSS or FINRA regulations, contact us and we show you how we can address data storage requirements.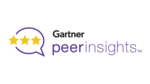 "Using the iCAS middleware has been one of the smartest security oriented decisions my company has ever made, not only our S3 data is now encrypted, last audit came and went and we didn't even heard of it."
iOS Developer in the Finance Industry
On Gartner Peer Insights
Request a free demo
Would you like to learn more about our software-defined solutions? Take a free online demo and tell us about your challenges in long-term data storage.