KGS Software GmbH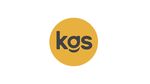 KGS Software GmbH is a vendor of solutions for software interfaces and archiving in the SAP sector.
Approved Solutions
KGS ContentServer4Storage
Do you need an individual offer?
For further information, a free demo or an offer, please use the following form or simply call us at +49 761 590 34 810.