CEYONIQ Technology GmbH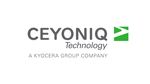 The CEYONIQ Technology GmbH is a software-producer for document management systems and digital archiving solutions.
Approved Solutions
CEYONIQ nscale 7vecto
Supported via iTernity File-System-Gateway (iFSG)
Do you need an individual offer?
For further information, a free iCAS demo or an offer, please use the following form or simply give us a call.