Agfa HealthCare GmbH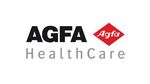 Agfa HealthCare develops highly complex IT solutions for clinics and other healthcare facilities that lead the way in patient care.
Approved Solutions
IMPAX EE
HYDMedia
Enterprise Imaging
Supported via iTernity File-System-Gateway (iFSG)
Do you need an individual offer?
For further information, a free iCAS demo or an offer, please use the following form or simply give us a call.